Administrative Coordinator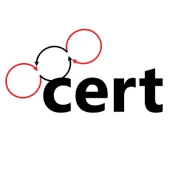 CERT Systems
Administration, Education
Toronto, ON, Canada
Posted on Thursday, August 17, 2023
Who we are…
CERT Systems Inc (CERT) is on a mission to transform the way the world's most important chemicals are made. Our breakthrough electrochemical route to convert captured CO2 into valuable fuels and chemical feedstocks means that we can help the planet avoid over 500 million tonnes of emissions by 2035.
Who YOU are…
You have developed exceptional organizational and coordination skills, and you are looking to apply your abilities to a sustainability-focused start-up. You are a self-starter and you have always been the kind of person who likes to bring innovative ideas to streamline operations; a start-up environment is exciting to you because you'll be able to build a strong operational foundation for a growing company while supporting the development of groundbreaking new technology. You consider yourself mission-driven; you care about climate change, and you want to use your skills to help be part of a global solution. You are a quick learner and bring a vibrant personality who can be flexible and resilient while working in a dynamic and constantly changing environment.
What you'll do day-to-day
● With the support of leadership you will take the initiative to own administrative operations
● Assist in the preparation of monthly, quarterly, and semi-annual project reporting.
● Manage and coordinate calendars and meetings for senior leadership
● Provide basic management of HR systems, including support in hiring and onboarding processes, and maintenance of employee records
● Support meeting note taking
● Support bookkeeping and procurement processes
● Support writing of grant proposals
● Support the development of internal and external communications, including website maintenance, social media management and distributing email newsletters
● Support time and task tracking
● Management of physical office space
● General administrative responsibilities
Your qualifications
● A Bachelor's degree in Business Administration or a related field of study, or a technical degree combined with business experience.
● 4+ years of experience in a project coordinator or executive assistant role. Experience in a technical or R&D-focused environment is a plus.
● Strong written and verbal communication skills, with proficiency in GSuite and Microsoft Word, Excel and PowerPoint
● Demonstrated experience with bookkeeping and accounting, including proficiency with Xero or similar tools.
● Demonstrated experience in collaborating well with others, comfortable working in the cross-functional interface between technical, business and administrative areas .
● Able to work in-person in our GTA location.