Head of Catalytic Systems scale-up & manufacturing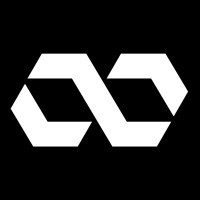 Dioxycle
Paris, France
Posted on Tuesday, April 11, 2023
About Dioxycle
Dioxycle is pioneering breakthrough carbon utilization technologies that convert industrial emissions into sustainable chemicals with unprecedented energy and cost efficiency. By displacing fossil fuels for the production of key chemicals, Dioxycle has the potential to ultimately reduce over 800 million tons of CO2 per year, representing over 2% of the world's emissions.
Our team is innovating across chemical, mechanical and system engineering to turn carbon transformation into an economically feasible, industrial reality by developing a completely novel technological approach. Having completed our medium-scale Proof-of-Concept electrolyzer, we are now working towards a first-of-its-kind large-scale industrial prototype and are assembling key partnerships for future commercial roll-out.
We are supported by world-class funders including Lowercarbon Capital, Breakthrough Energy Ventures and Gigascale Capital and have raised $26M to date. We operate from two R&D centers in Europe and California.
Joining us now is an opportunity to play a fundamental role in the scale up of our transformative technology by working closely with our international founding team. If you are motivated by solving hard problems, meaningfully addressing climate change, and want to join the fastest growing industry of our generation, then this role may be for you!
Your Mission
Dioxycle is hiring a Head of Catalytic Systems Manufacturing who will have end-to-end responsibility on the manufacturing of our Membrane Electrode Assemblies (MEAs). In the long term, this role will report into our future VP of Manufacturing, and directly to our founder and CEO in the short term.
In particular, your missions will involve:
- Scaling our MEA production to achieve the scale and quality level needed for our commercial deployment
- Working hand-in-hand with our stack engineers and manufacturing team to coordinate design and manufacturing processes
- Identifying, engaging and establishing new contracts with potential manufacturing partners for our MEAs
- Defining and setting-up MEAs production lines
- Leading the manufacturing planning and the relationships with our suppliers
- Establishing new processes for quality control, testing and traceability
- Leading and building the manufacturing team as we grow
We are looking for a pragmatic and experienced Head of Catalytic Systems Manufacturing willing to save the planet with us. Below are the skills we believe will enable you to be successful in this role.
Skillset we are looking for
10+ years of experience in both design / operation and manufacturing
Experience scaling MEA production for electrolysis technology (e.g. CO2 electrolysis, PEM electrolysis, chlor-alkali, alkaline electrolysis)
Experience sourcing, negotiating and establishing contracts with third-party manufacturers
Experience setting-up new production lines, particularly in controlled environment / cleanrooms
Experience managing quality control and testing processes
Strong leadership, management, and team building skills
Experience dealing with international and diverse teams
Passion for scaling climate solutions, commitment to take action, and strong work ethic
English is our daily work language
Mindset we are looking for
Commitment to the mission and ambition
Irreproachable work ethic
Innovative spirit and problem-solving attitude
Anticipation capabilities
Safety and security awareness
Radical open-mindedness: no ego. Ideas first
What we have to offer
Unique journey: We are an early-stage company with a world-class team and a flat structure.
Impact: We are building a product that will have a real impact on the environment, and we hate bullsh*t.
People-first: We are self-improving whilst helping others grow. We are no-ego doers and we are all responsible for shaping the company.
International team: We are an international team made up of various nationalities including American, English, French, Swiss, and hopefully many more soon!
Fun: We constantly strive to cultivate a great work atmosphere and organize regular team events
Highly competitive salary packages
Generous Employee Stock Ownership plans
Health Insurance: Medical, dental, and vision coverage.
Retirement Plans: 401(k) (if US based), pension, or other retirement savings plans.
Ergonomic work stations & state-of-the-art equipment
Our Process
A shortlist of candidates will be contacted.
An initial video call with one of our team members to get to know you, understand your career expectations, and answer your questions
One or two interviews with a presentation of your career, followed by technical questions from our team
A final in-person technical and general interview to meet the entire team
A series of reference calls with provided contacts
If you do not meet 100% of the qualifications outlined above, tell us why you would still be a great fit for this role in your application!
Diversity and Inclusion
We are looking for people of diverse backgrounds that bring a plethora of skills, perspectives and mindsets to the table that can spur originality, imagination, creativity, and fun!