Administrative Assistant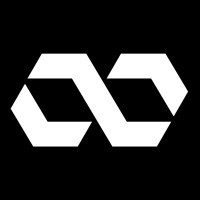 Dioxycle
Administration, Education
Bordeaux, France
Posted on Friday, September 1, 2023
About Dioxycle
Dioxycle is pioneering breakthrough carbon utilization technologies that convert industrial emissions into sustainable chemicals with unprecedented energy and cost efficiency. By displacing fossil fuels for the production of key chemicals, Dioxycle has the potential to ultimately reduce over
800 million tons of CO2 per year
, representing over 2% of the world's emissions.
Our team is innovating across chemical, mechanical and system engineering to turn carbon transformation into an economically feasible, industrial reality by developing a completely novel technological approach. Having completed our medium-scale Proof-of-Concept electrolyzer, we are now working towards a first-of-its-kind large-scale industrial prototype and are assembling key partnerships for future commercial roll-out.
We are supported by world-class funders including Lowercarbon Capital, Breakthrough Energy Ventures and Gigascale Capital and have raised $26M to date. We operate from two R&D centers in Europe and California.
As our Administrative Assistant (Part-Time) reporting to our Legal & Administrative Coordinator,
your role will be key to ensure our daily operations are run smoothly in order to support the scale up of our transformation technology!
Your Missions
Collection of supplier invoices related to purchase orders
Data entry and filling in the procurement tool (Spendesk)
Preparation of payments
Handling of incoming and outgoing mail and distribute it to the respective departments/individuals if necessary
Support with travel arrangements as required by the team
Collaboration with team members to support various office-related projects and initiatives : preparation of purchase orders, opening supplier accounts, organization of team's events, etc.
Adhering to confidentiality of sensitive information
Monitoring and maintenance of office inventory and office supplies
Performing of all other duties as assigned
Skillset we are looking for
Fluent in both French and English (written and verbal). English is our working language.
Great analytic / calculations skills (you basically like numbers)
Proven experience in an administrative or accounting role (2 years minimum)
Excellent organizational and time management skills
Strong attention to details and ability to multitask effectively
Anticipation capabilities
Proficient in using office software (e.g., MS Office, spreadsheets, Spendesk etc.)
Proven accounting skillset is a strong plus
Mindset we are looking for
Excellent interpersonal and communication skills
Ability to work independently with minimal supervision
Professional and friendly demeanor when dealing with visitors and colleagues
Strong problem-solving abilities and a proactive approach to tasks
Must possess the highest ethical standards and a commitment to work quality
What we have to offer
Unique journey: We are an early-stage company with a world-class team and a flat structure.
Impact: We are building a product that will have a real impact on the environment.
People-first: We are self-improving whilst helping others grow. We are no-ego doers and we are all responsible for shaping the company.
International team: We are an international team made up of over 10 nationalities, and hopefully many more soon!
Fun: We constantly strive to cultivate a great work atmosphere and organize regular team events.
Ergonomic work stations & state-of-the-art equipment
Our process
A shortlist of candidates will be contacted.
An initial video call with one of our team members to get to know you, understand your career expectations, and answer your questions
A more in-depth interview with a presentation of your career, skillset, and administrative and accounting questions
A final in-person series of interview and opportunity to meet the team in Saint-Ouen
A series of reference calls with provided contacts
If you do not meet 100% of the qualifications outlined above, tell us why you would still be a great fit for this role in your application!
Diversity and Inclusion
We are looking for people of diverse backgrounds that bring a plethora of skills, perspectives and mindsets to the table that can spur originality, imagination, creativity, and fun!