Senior Chemical Process Engineer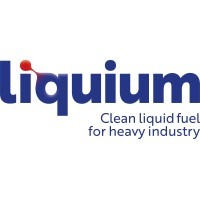 Liquium
Other Engineering · Full-time
Wellington, New Zealand
Posted on Tuesday, March 14, 2023
You will play a critical role in the development and deployment of the pilot for the technology/engineering capability for the aforementioned process in "green" ammonia production, via the catalyst which Liquium have developed in order to achieve their goals and the requisite, ground-breaking outcomes.
A key part of the role will include undertaking ongoing economic and plant modelling to constantly measure operational capability, and you will possess the agility of approach to make amendments as required.
While your experience in traditional production is entirely relevant, and will bring the critical process engineering principles, you will have the ability to continually adjust/"tweak" design along the way. Thus, having an innovative approach is absolutely critical in order to maximise the potential of the product/design, and not just take a "cookie cutter" approach. The latter is not aligned with the Liquium philosophy which is 100% geared to innovation of design and approach with an agile, continuous improvement mantra.
Further to the comment above, it is critical that you are very much a "self-starter," someone who thrives on independence and needs little in the way of day to day support. The role has a broad remit, and we need someone who is excited by the prospect of such. A person who is used to, and/or seeking a role with well-defined and specific boundaries in terms of what they do, will not fit the professional, nor cultural environment at Liquium.
Ideally you will have a background in ammonia production, but we are open to interest from those involved in aligned sectors/industries who can immediately transfer their skills and experience to the requirements of this role.
Liquium is an equal opportunity employer.
See more open positions at Liquium